A previous high gas velocity incident had caused damage to one of the filters located on an 18" steel pipeline at a large High Pressure Above Ground Installation (AGI). The client suspected that debris from the damaged filter had travelled into other sections of the AGI pipework, but needed to be certain such that remedial works could be planned.
Synthotech Lead Technical Support Engineer Andy Tilley carried out a Specialist Service on site to insert a camera into the pipeline & inspect for debris.  No debris was found in the areas surveyed, hence it was considered likely that debris is located in a below-ground low point.
Andy used a bespoke insertion tube to access the pipeline via 2" vent / purge / drain tapered plug valves.  The bespoke insertion tube was designed, manufactured & tested by Synthotech specifically to ensure that the camera could gain entry to the pipeline via the tapered plug valves.
The challenge with this survey was to ensure that the camera could safely enter the pipeline via the small bore of a tapered plug valve.  Synthotech design & manufacture their systems in-house, & hence were able to quickly make & test a suitable insertion tube. SynthoCam systems are fully approved by all UK gas networks.
To download the full case study, click here.
18″ Steel pipeline at AGI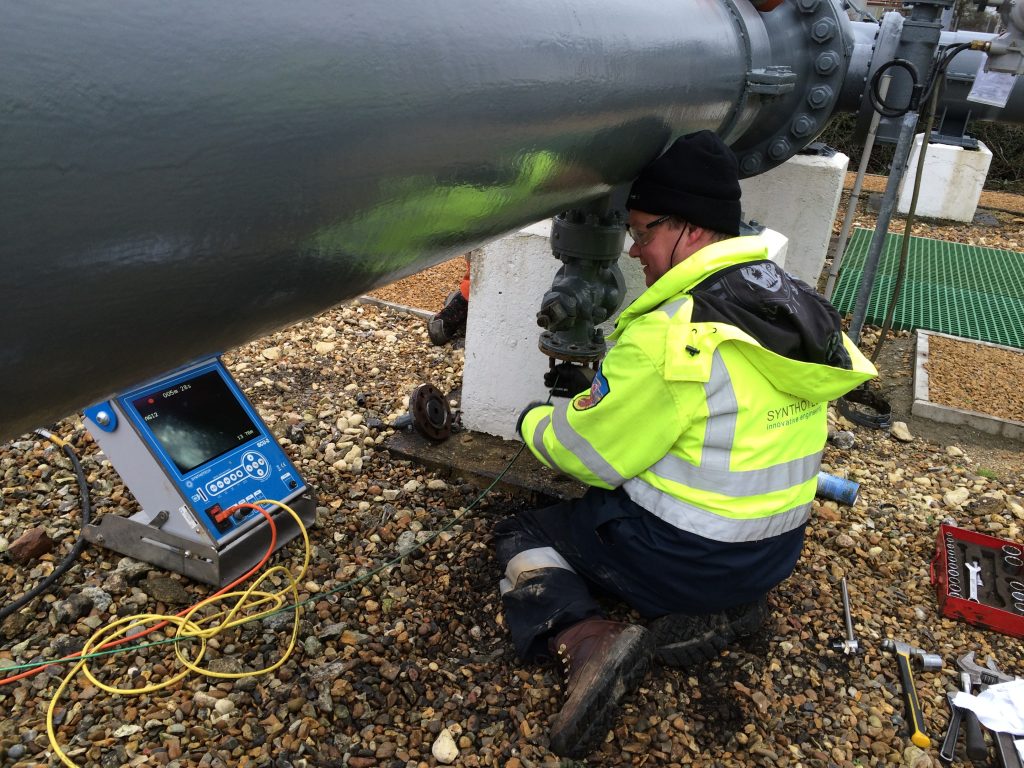 Lead TSE Andy Tilley carrying out the survey.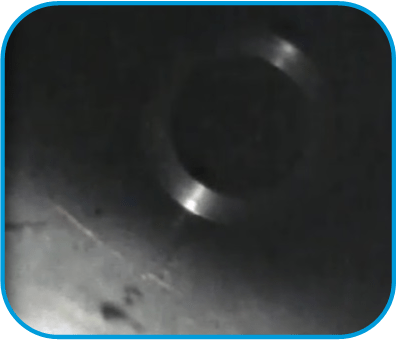 View of an orifice plate inside the pipeline.