Andy Sparkes, Synthotech's Customer Relationship Manager, took to the stage last night at the PIG IGEM London & Southern "Lions Lair" event, pitching the latest in water extraction technology for live gas mains.
A full house of over 130 attendees from across the UK gas industry listened to Andy outline the scale of the challenge facing the sector, how Synthotech and Northern Gas Networks used NIA funding to develop a robust and commercially viable solution, and the savings already being made by GDN's across the UK. The technology was well received – encouraging signs which supports feedback from recent field trials with National Grid and Wales & West Utilities.
If you wish to find out more about water extraction, or arrange a free live demonstration, please contact us.
Andy Sparkes live on stage.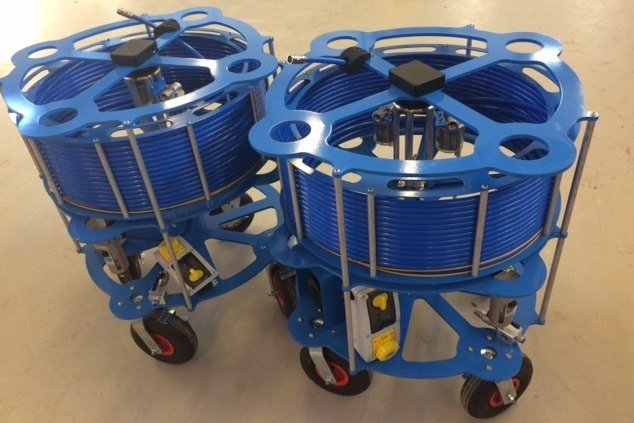 Latest Water Extraction Systems in final assembly