Last week Steve Vick, Cadent Gas and Synthotech completed a great SealBack II trial on a 4″ main in Birmingham.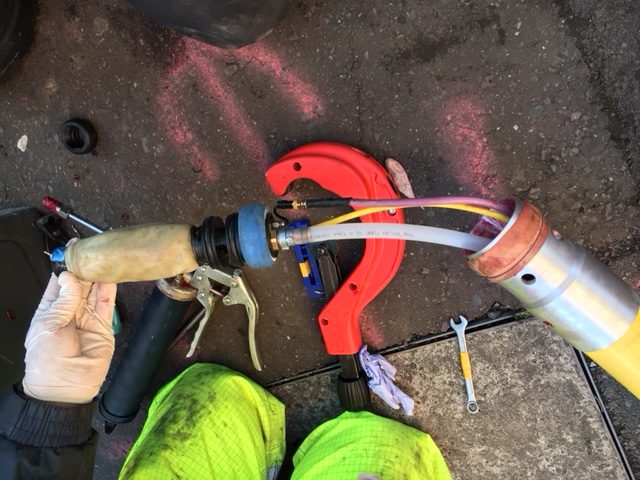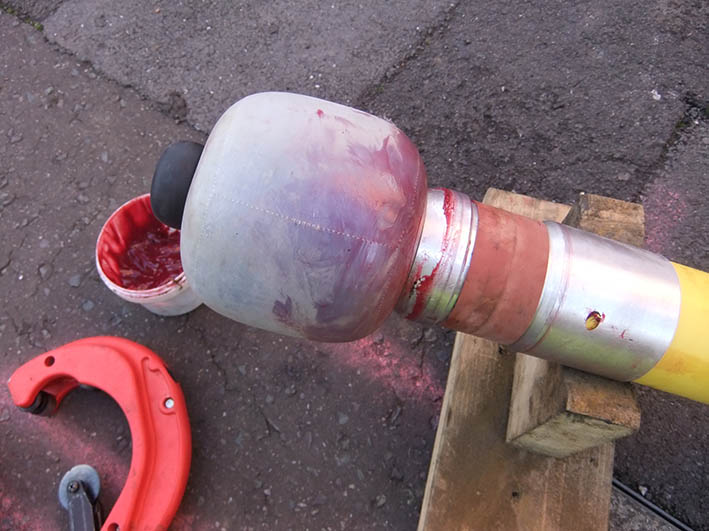 SealBack II site photos and nose cone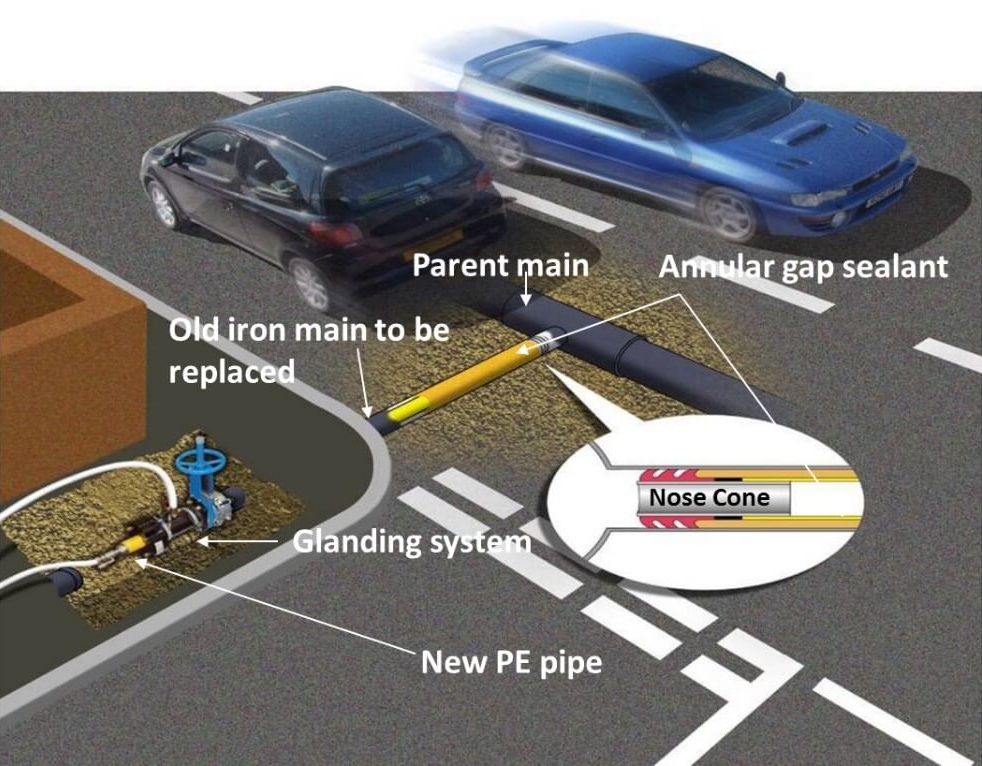 This project is a significant development of the existing Sealback I system, it provides an improved method of replacing short lengths of a metallic main in specific locations of engineering difficulty (short lengths of main that connect onto a parent main in a major road junction) in a safe, efficient and practical manner.
The system is for low pressure mains, with minimum insertion distance of at least 20m of replacement pipe with a stretch target of 30m, up to 8" metallic 'child' main leading on to any size parent main. The primary anticipated benefits of this project will be that Sealback II will allow mains located in areas of engineering difficulty to be replaced via live transfer, leading to a reduction in operational expenditure and risk. Also reduced environmental impact by minimising associated works including the requirement for landfill of excavated spoil.
If you would like to know more about SealBack II please contact us here.