Project zero has been completing live gas trials around Leeds over the last few weeks.
This pioneering new technique means that the gas supply doesn't need to be interrupted while work is carried out. Through the new encapsulation device, a gas engineer is able to carry out a range of procedures whilst not disrupting the gas supply. This part of project zero allows an Emergency Control Valve to be replaced without the need to cut off supply to a house.
The testing was designed to try the new enclosure on multiple valves with differing pipe fittings and meter arrangements. The testing also enables the use of ServiceCam to be 'live' launched into the service pipe without the need to cut off gas supply to the home. This enables metallic and PE service pipe to be inspected up to 20metres back to the parent main.
Thanks to NGN & Synthotech staff members for volunteering their homes in the area for trials.
Project Zero is an Ofgem Network Innovation Allowance-funded development, focused on excellent customer satisfaction and building on NGN's strong track record of innovations.
To find out more about Project Zero please contact us here or click here to see NGNs Innovation Report for more about this and other innovation projects we have worked on together.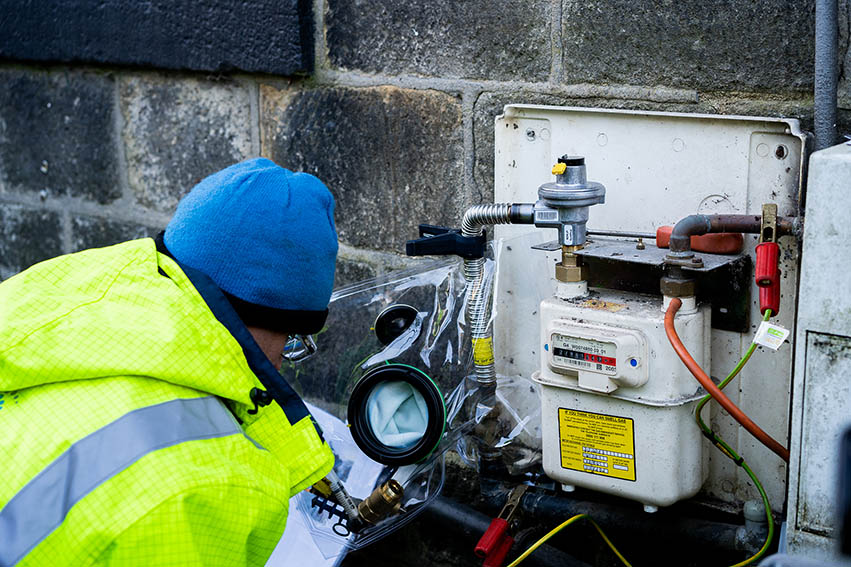 Photo credit – Steph White Photography