Success as ServiceCam locates an ongoing gas escape and saves National Grid over £1000
After recently completing their ServiceCam training, a National Grid team used ServiceCam to investigate an ongoing gas escape.  Unfortunately the leak was located in an overgrown wooded area and therefore had access issues. Before purchasing this equipment this team would have had two choices:
Choice one would have been to pinpoint the problem using traditional methods and then carry out a part relay. On this site this would have been labour intensive and time consuming as well as disruptive to the local environment.
Choice two would have been to completely relay the service from mains to meter. To access the 180mm mains, two way traffic lights would have had to be installed on the busy road and would have created traffic disruption whilst the job was being completed.
Using Servicecam the team were able to find that the PE pipe had been damaged by a tree root that had wrapped itself around the service. After accurately locating the problem the team were able to precisely excavate and carryout repairs in a matter of hours saving them time and over £1000.
If you would like to know more about ServiceCam or book a free demonstration please contact a member of our sales team.
The offending tree root wrapped around the crushed PE pipe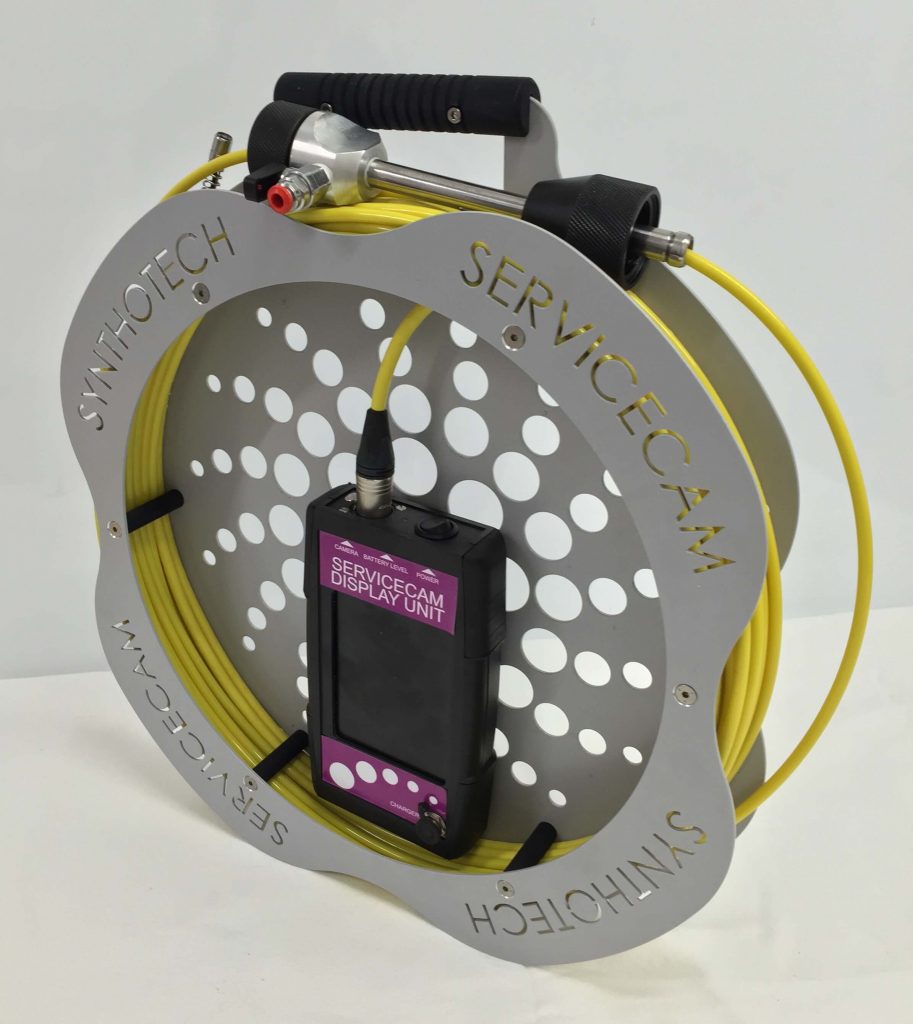 ServiceCam system