This week Synthotech has been sharing how its' robotics projects have overcome the challenges associated with minimising access holes at IGEM and IET's 'Robotics: Utilities and Beyond' event in Edinburgh.
This excellent event discussed how robots that can learn, adapt and make decisions will revolutionise our economy and society over the next 20 years. It was great to present our findings and learn more about how ULC Robotics and the Edinburgh Centre for Robotics are developing their projects.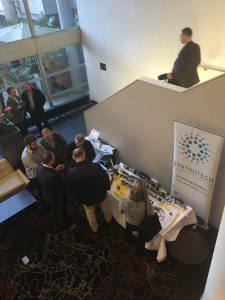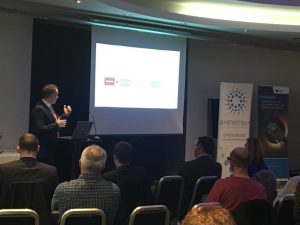 Sharing knowledge is very important to Synthotech both externally and within the company. Here at Synthotech we are focused on the personal development of our employees and support them as they further their careers, so we very are pleased to announce that two of our employees have recently become Chartered Engineers. Congratulations to Ben Bollans and Matt Fishlock.
We will also be attending Utility Week Live from the 22-23rd May, where we will be giving a TechTalk about our developments in the water industry. Come and see us to find out more about our diversification into the potable water sector at Isle Utilities' stand C40.