Our Lead Technical Support Engineer, Chris Hart, has been in Knightsbridge, Central London last week to complete a specialist service with RWT to complete enabling works on two 36″ cast iron medium pressure gas mains.
The team made extra sure that their overalls were sparkly clean for this prestigious site – outside Harvey Nicks, the Mandarin Oriental Hyde Park Hotel and the Queen's back gate. Luckily the SynthoTRAX system did them all proud and launched through ALH's bond and bolt system into the live medium pressure main. It navigated through the pipe to reach 195m in one direction and then did another survey where it located a bend 117m from its' launch site. The information that the SynthoTRAX collected will help RWT to know exactly where the existing cast iron main goes and what pipe features there are such as syphons, bends, service connections. This will mean that when they go to replace this main with PE they will have no surprises.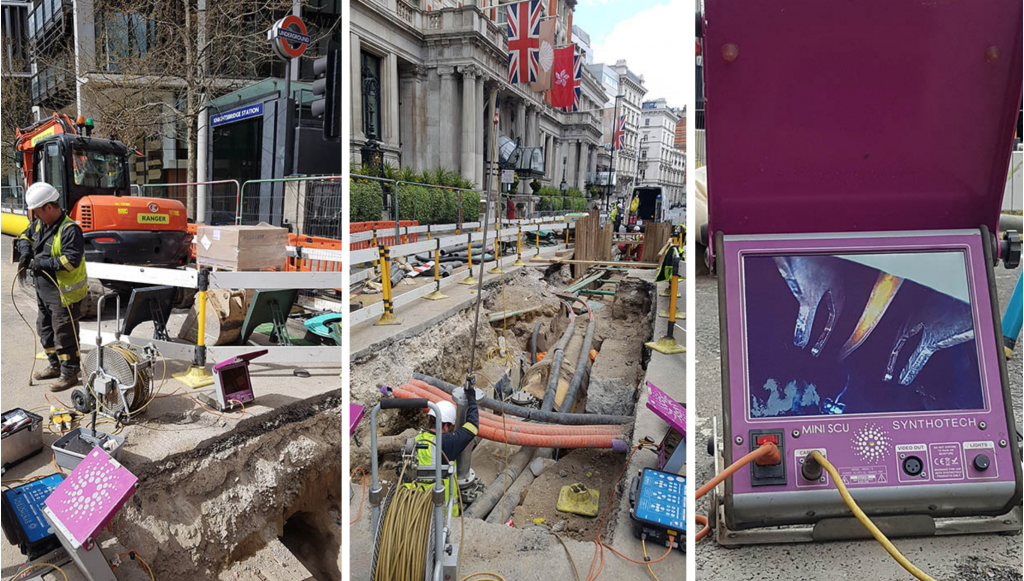 If you would like to know more information on training, specialist surveys, technical support or the SynthoTRAX system please contact us here.