The Synthotech Test and Research Site (STaRS) played host to the start of an exciting new streetworks project with a consortium of suppliers.
Synthotech, Invenio Systems, MBW Europe and ALH Systems are all participating in this exciting new development focused on reducing health and safety risks, carbon emissions and road traffic delays when installing sensors for Invenio's innovative Street Level Sensing system.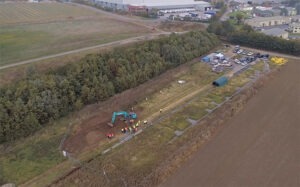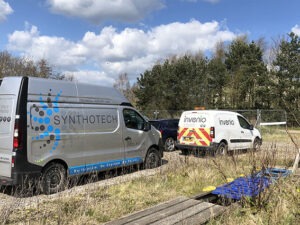 The sun was shining on the day which enabled the BBQ to come out for a socially distanced lunch break as a reward for all the hard work.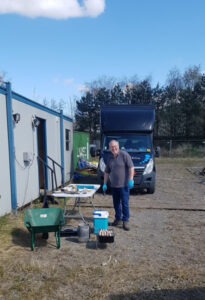 If you would like to know more about our STaRS site or our product testing capabilities please contact us here.