Synthotech and its team win two awards at the prestigious Gas Industry Awards.
The Industry of Gas Engineers and Managers (IGEM) and the Energy and Utilities Alliance (EUA) organise this annual event that was held at the Hilton Park Lane Hotel.  The event gathers together over 600 attendees for the most prestigious awards ceremony in the Gas Industry's calander.
Synthotech was delighted to overcome strong competitition to receive awards in two of the ten categories.
We received the Innovation Product Award for our work on Water Extraction Systems that we have developed in conjunction with Northern Gas Networks. This system simultaneously locates and removes water from live gas mains and services whilst recycling the gas. If you would like to know more about this system please click here or contact us here.
Synthotech's Senior Principal Engineer Simon Langdale also won the highly acclaimed Young Person's Achievement Award. We are delighted to have one of the most promising and capable young engineers in the industry on our team and look forward to his exciting future within the business.
Please see here for the award results.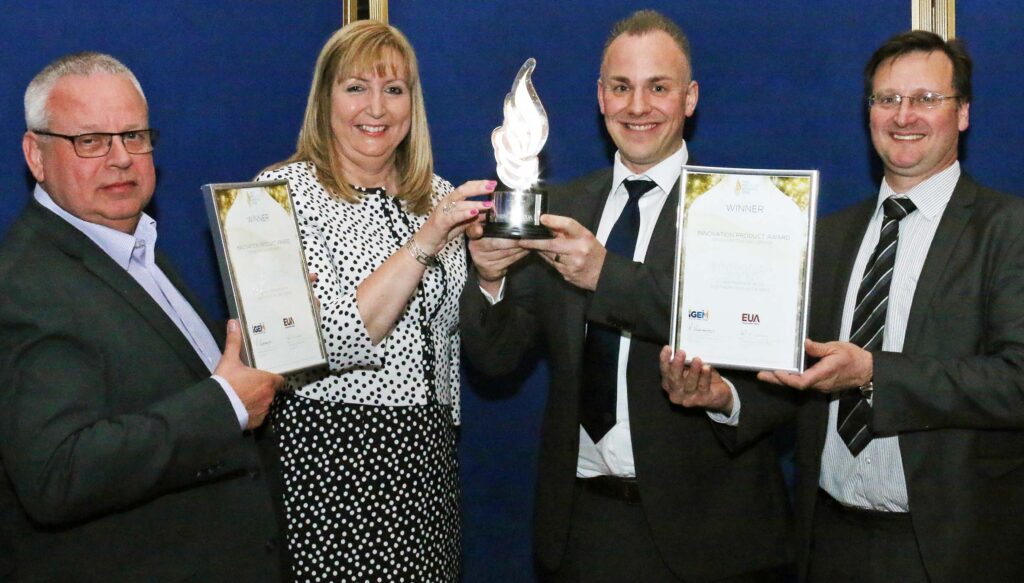 The Water Extraction System team receiving the Innovation Product Award, including Gordon Thompson Innovation and Implementation Manager for Northern Gas Networks, Wez Little Innovations Director at Synthotech and John Stafford Principal Engineer.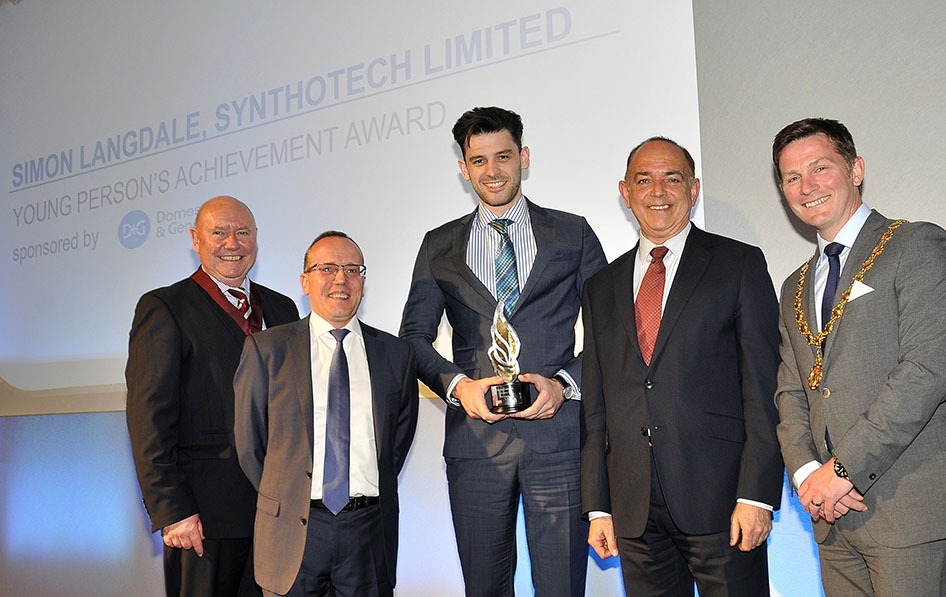 Simon Langdale receiving the Young Person's Achievement Award.