Brilliant afternoon at the Institution of Gas Engineers and Managers' Young Person's Paper Competition Final.
Here at Synthotech we were lucky to have not one but three entries for Institution of Gas Engineers and Managers' (IGEM's) Young Person's Paper Competition (YPPC) Final. Tom Price, Rob Lumb and Rafal Cichosz entered three exceptional papers into different regional sections – London, North West and North East respectively. After winning their regional heats Rob and Rafal's papers were selected to progress to the National competition that was held at the IET in Birmingham yesterday.
Rob presented his paper on his involvement in the Tier One Replacement System (TORS) and Rafal gave a presentation on his involvement in the GRAID project. Both presentations were very well received by the audience and judges, provoking interesting and difficult questions which both Rob and Rafal answered showing a great understanding for the projects they are involved in.
Against tough competition Rob claimed a wonderful second place, Synthotech would like to take this opportunity to congratulate all their entrants and thank them for representing Synthotech so well within the UK gas industry.
Thanks also to IGEM who put on a wonderful afternoon and a really interesting 'judges recess' presentation giving a womans' take on a career in engineering, industry and academia, on National Women in Engineering Day.
If you would like to know more about either the TORS or the GRAID project please contact us here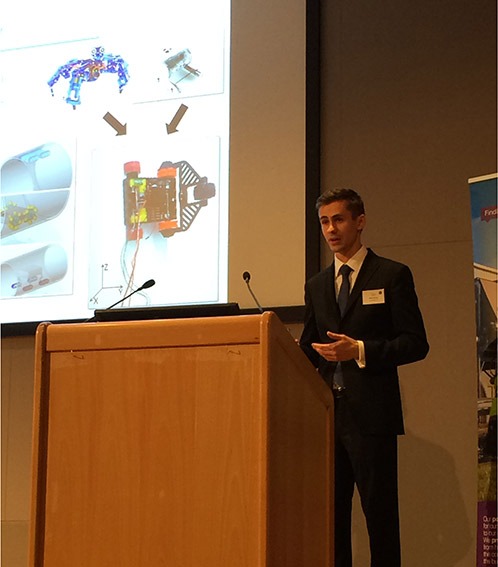 Rafal giving his presentation on his work on project GRAID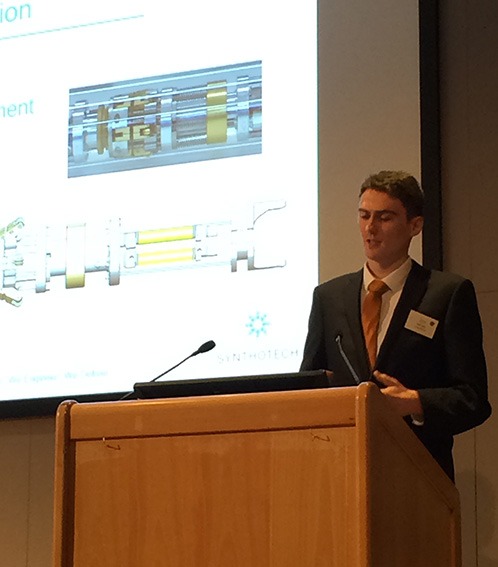 Rob delivering his paper on his work on the TORS project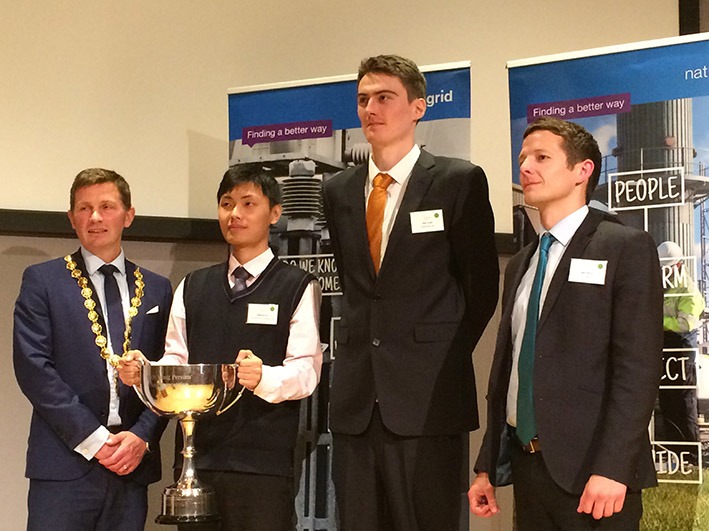 IGEM YPPC winners – Andy Cummings, Magnum Ngai Hin So from Hong Kong and China Gas, Rob Lumb from Synthotech and Simon Wilson from SGN