We are delighted to announce that Project GRAID has been shortlisted for the Pipeline Industries Guild's annual awards for the Land-Based (Onshore) Technology award.
Project GRAID (Gas Robotic Agile Inspection Device) is being developed with National Grid Transmission and three UK SME's (Synthotech Ltd, Premtech Ltd and Pipeline Intergrity Engineers Ltd). It aims to deliver a solution to the problem of analysing the condition of high pressure gas transmission pipelines. It is able to navigate the complex geometries of these pipelines and withstand pressures of up to 100Barg in order to allow it to take measurements and provide a visual assessment of theses critical assets.
If you would like any information on Project GRAID please contact us here or take a look at the video below of Project GRAID.
Fingers crossed for the awards lunch on the 29th of June in London. See you there.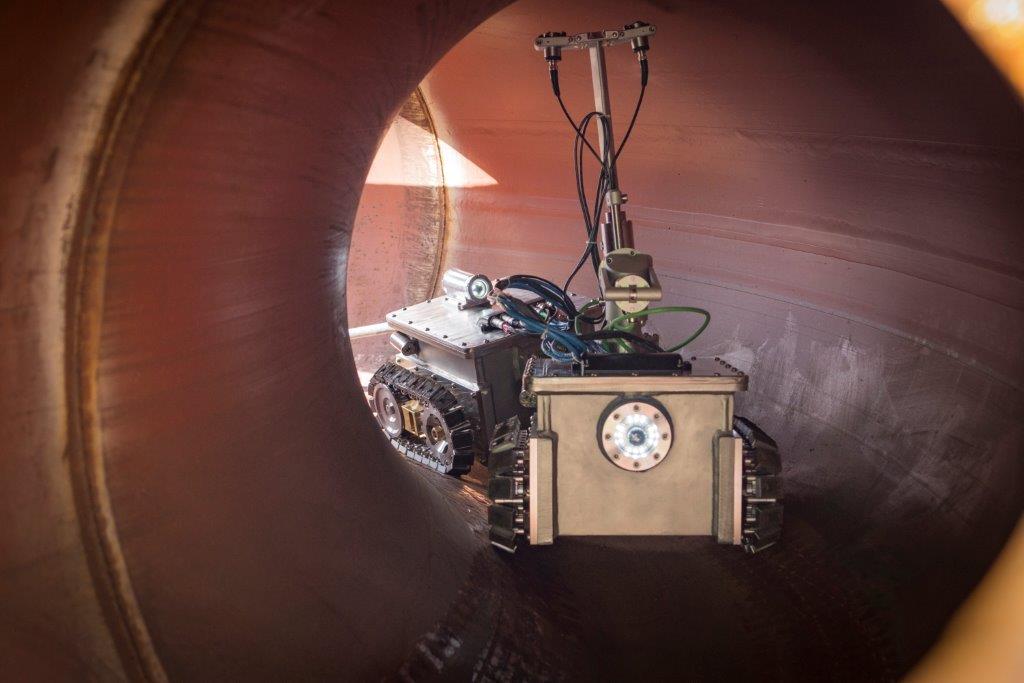 Project GRAID undergoing field trials at RAF Spadeadams