These are the journeys of the GRAID robot. Its four year development: to explore AGI`s, to seek out new information and understanding, to boldly go where no one or no robot has gone before…
Wednesday 20th June: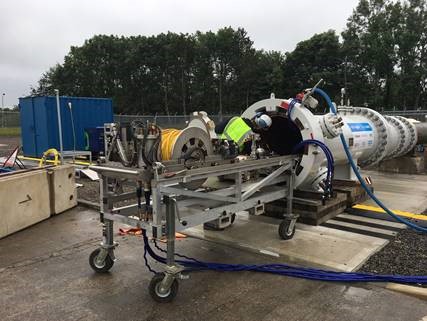 Synthotech are delighted that on Wednesday this week, Project GRAID made its way out of the test site at DNVGL Spadeadam and onto the National Grid National Transmission System operating at 59bar . This is the first time a robot has been used in an AGI at pressure in the UK. The robot went into the network, navigating the pipework, successfully taking NDT readings as it went.
The Robot is on a two week visit to Pannal AGI in North Yorkshire. Keep a look out for the latest technology coming to an AGI near you soon.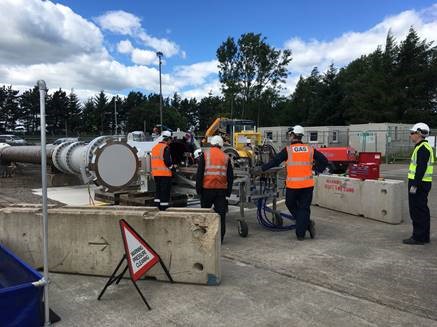 National Grid Operatives working with members of team GRAID.
For more information on the award winning Project GRAID, visit projectgraid.com or contact us direct.