Packed audience representing 40 Chinese gas distribution networks get "hands on" with Synthotech product range.
Synthotech Business Development Director, Simon Ayley, and Lead Technical Support Engineer Andrew Tilley, have been in China this week, meeting with gas and water networks, and delivering a one-day workshop on the latest innovative products to assist with network inspection, maintenance and repair.
The workshop was attended by over 100 delegates from across China, representing 40 gas distribution networks, and was highly interactive – just a few slides on each product, followed by detailed product demonstrations allowing the audience to get involved and gain a thorough understanding of the benefits of each product / technology.
U-Tech Engineering Company Limited, Synthotech's approved distributor and service centre for Hong Kong & China, organised the event, which was the first for this new partnership.  Feedback from attendees has been excellent and the future is looking bright!

For more information about becoming an international distribution partner for Synthotech, please contact us here.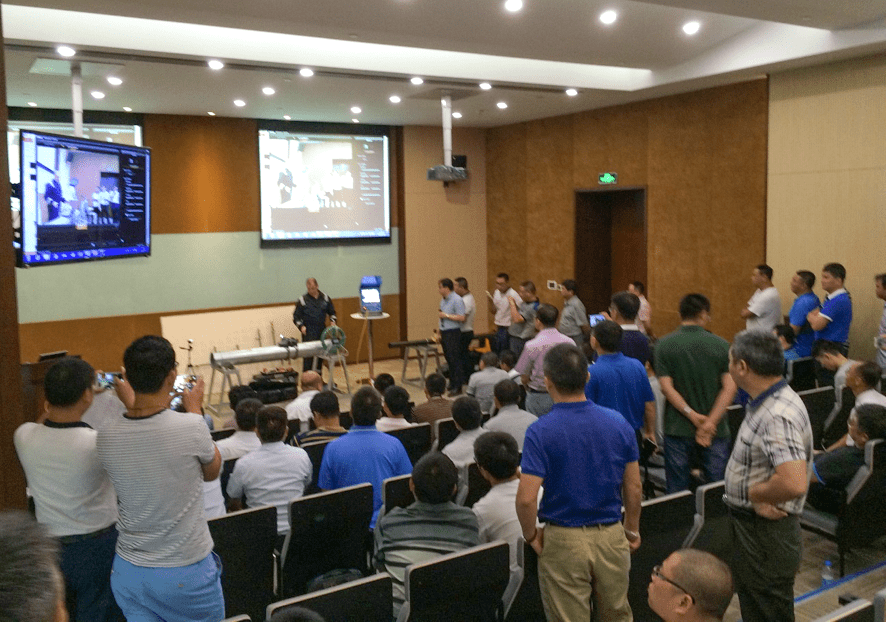 The audience gets on their feet to learn more about SynthoCam.
Lots of questions, facilitated in Chinese by Simon Tse of U-Tech.