This week Synthotech has been busy developing new projects both in the office and out on site.
This week Synthotech's Technical Support Engineers have surveyed nearly 300m of a 18" Cast Iron main in a mass reinforced concrete road in Neath, South Wales. This work was carried out using our latest SynthoTrax system – given the clarity of vision and length surveyed Wales and Utilities has already identified the next project for its use.
This work was undertaken in support of the Pipeline Maintenance Centre who are the first customers of this new Skidsteer Track vertical launch system for 'live launch' in larger diameter pipelines. The excavation footprint for this survey was less than 20% of those required using traditional horizontal track systems.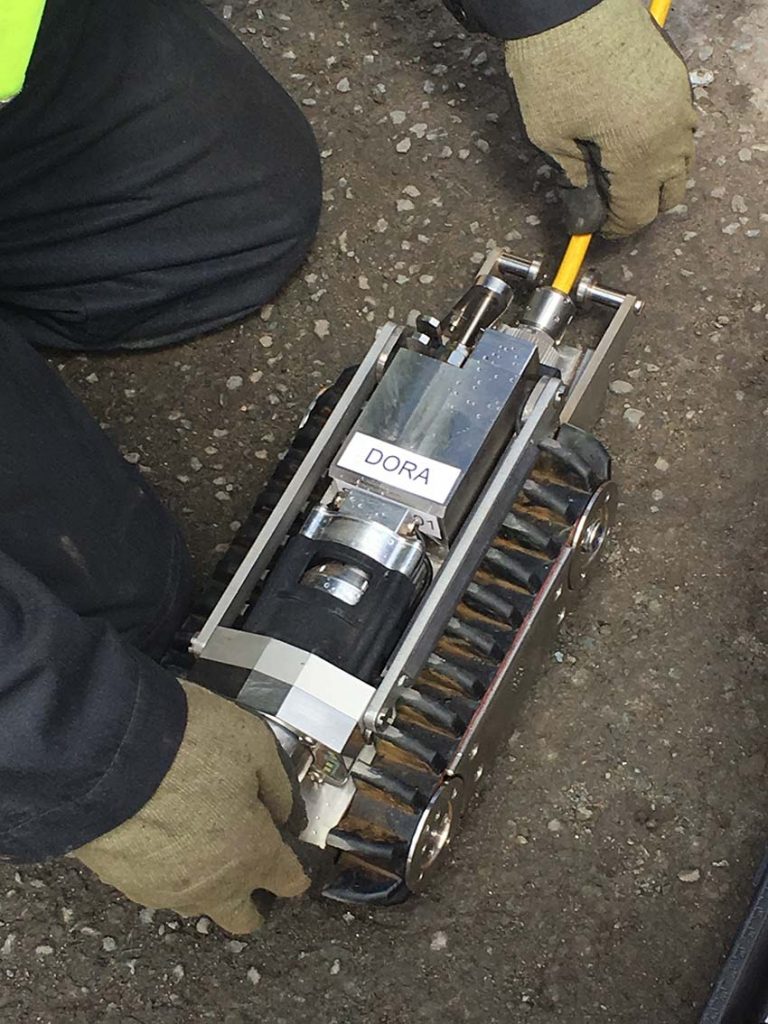 If you would like to know more about our new SynthoTrax System please contact us here.
There has also been several exciting meetings taking place in office this week. Following its success at the Installer Live Exhibition Project SOTER has launched with a kick off meeting this week.  Synthotech are working in collaboration with Ben Kuchta founder of Project SOTER to commercilaise his concept. The project is a Carbon Monoxide 'life saving' device that is designed to cut off the boiler in the event of Carbon Monoxide being detected.
If you would like more information on Project SOTER or any of Synthotech's innovation project please contact us here.