Check out this month's Gas International (Gi) Magazine.
Synthotech features heavily in this month's Gi Magazine including in the special Gas Industry Awards 2018 Award Winners insert.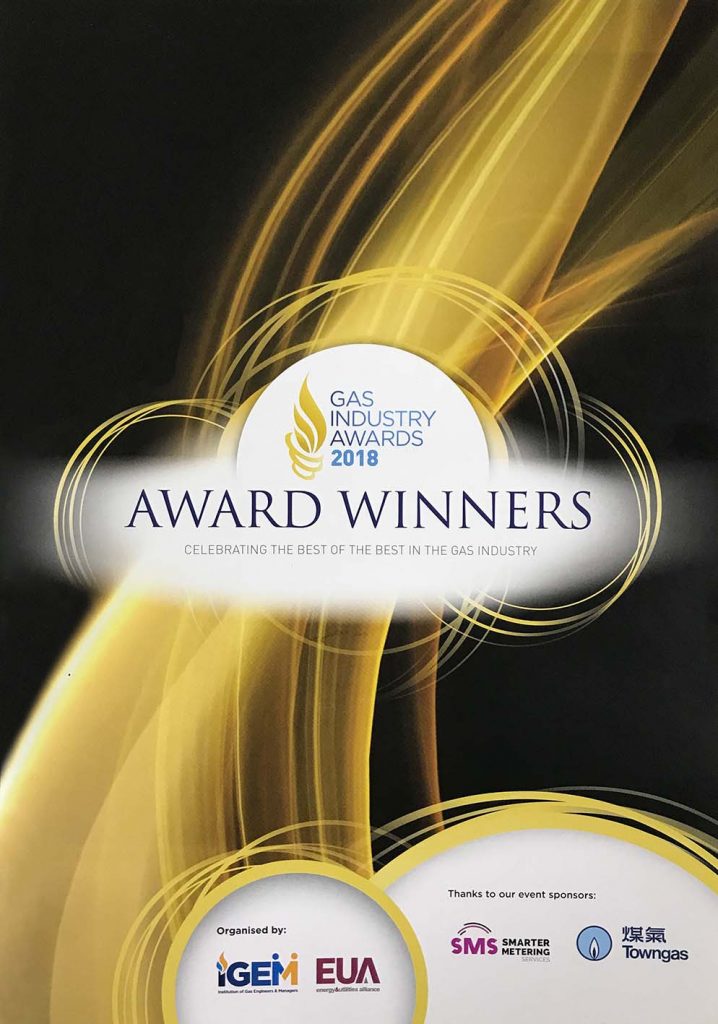 There is a whole page on our 'Engineer of the Year' winner John White and his achievements as well as another full page on 'Manager of the Year' our Innovations Director Wez Little.  Project STASS also has a section as it was named as a runner up for Innovation Project Award.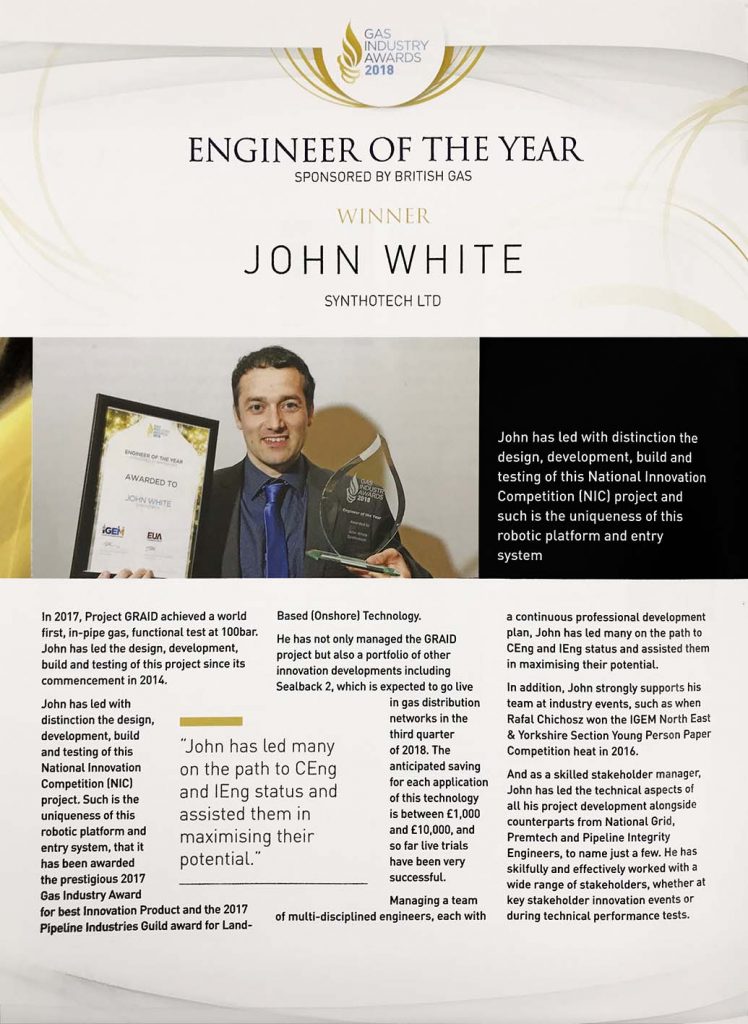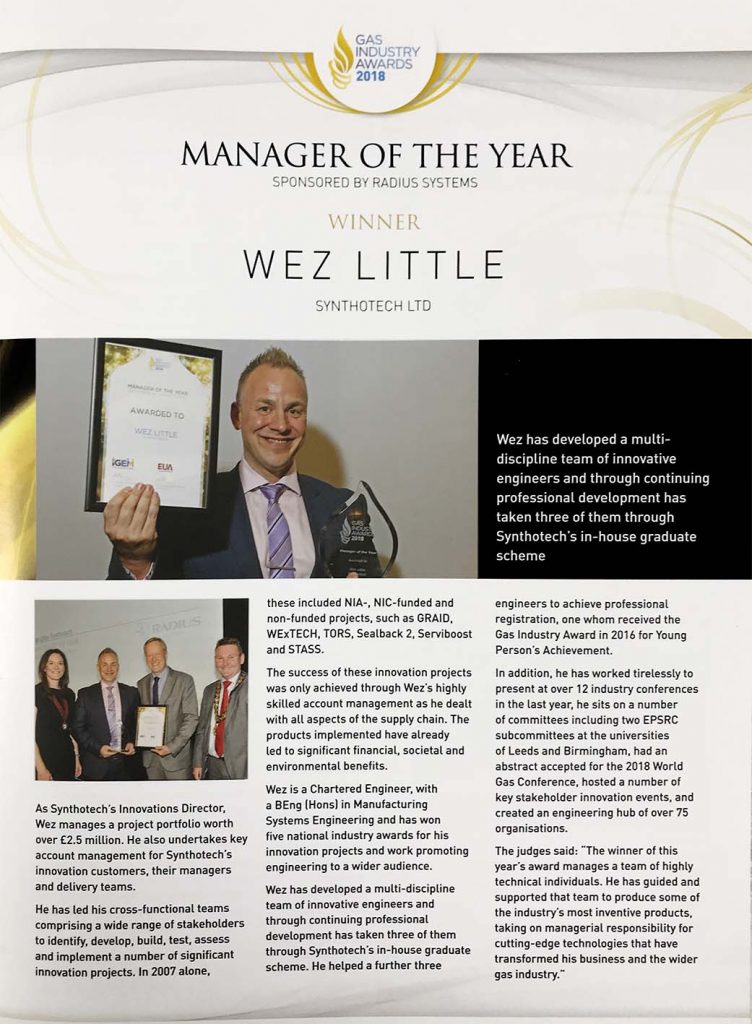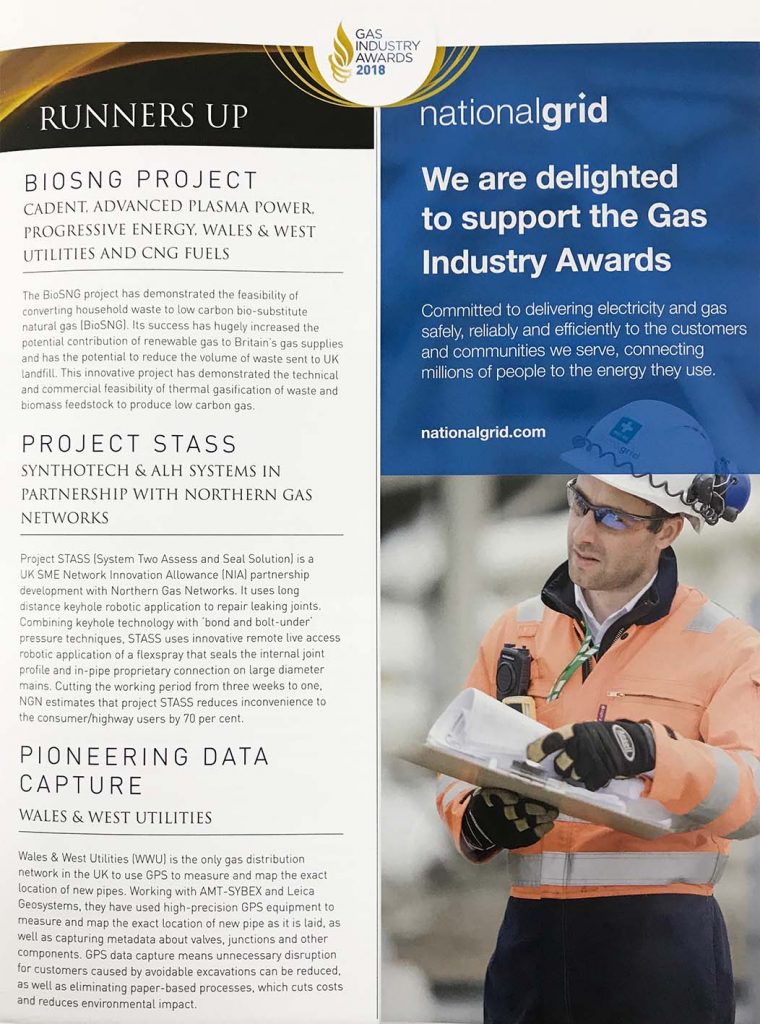 Also check out pictures of Project GRAID used as an example of projects funded by NIAs on page 16-18 or the main magazine. For more information on how to get your copy please click here.
If you would like more information on our award winning innovation projects please click here to contact us.