Wow what a week for robots in action…
System Two Assess and Seal Solution (STASS™)
We have successfully inspected and Sprayed (with Flexspray) 39 joints over a distance of 132m.  This was all undertaken by the teams at Northern Gas Networks (NGN) with minimal support from Synthotech.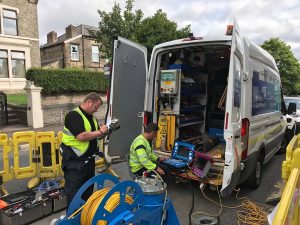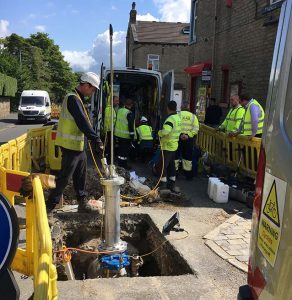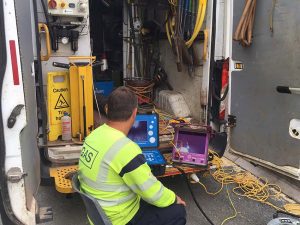 Synthotrax™
We have undertaken a Specialist Survey of a 26″ survey with Richard Thomas of RWT Flow stopping Ltd, undertaken in Central London. We were able to respond to this within 48 hrs and were able to identify a number of items of interest and accurately determine their position.
ThermalTrax™
Preparations are underway for our Senior Stakeholder Demonstration next week of our latest NIA project in development with Cadent Gas Ltd.
GRAID™
We are ready to start our next online trials at National Grid Gas Bacton Terminal. We will be there for the next two weeks to inspect the buried pipework and build supporting knowledge for asset health.
Finally, we can confirm….
The rumours are true!  We will be showcasing our latest collaboration projects and no dig / minimised dig technologies at the No-Dig Live. This event is from the 18th to 20th September at the East of England Arena in Peterborough, be sure to come see us on Stand 34A, we will be doing a live daily demonstration of the ultimate no dig robotic solution – TORS™ (Tier One Replacement System). If you would like to meet up at No-Dig Live please contact us here.