Synthotech are delighted to be supporting National Grid Gas Transmission with the development of the Halfwave Acoustic Resonance Technology (ART) for use on the GRAID Robot.
Synthotech in partnership with National Grid Gas Transmission, Premtech, Pipeline Integrity Engineers and DNVGL developed a robotic platform that went where no one had been before! In this new project GRAID's ability to navigate complex geometries within high pressure pipelines will be combined with the latest non-destructive testing technology from Halfwave. This will mean that the GRAID platform will not only go where no one has been before but will also be able to report detail never seen before.
We look forward to working on the next exciting step in the future of the world's first 100bar robot for above ground installations.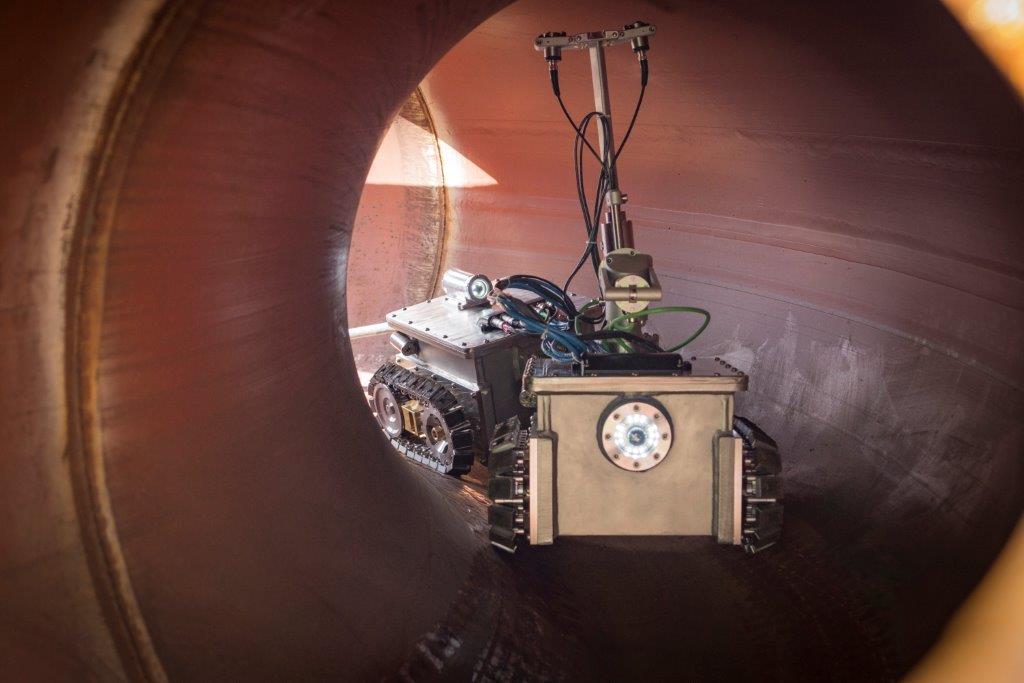 If you would like to know more about this project or any of our other innovation projects please contact us here.