We were 'blow away' by this years No-Dig Live 2018!
This week we have been at No-Dig live where, I think it was safe to say, it was a little bit blustery thanks to Storm Helene and Ali! After weathering a severe tent mishap on the night before the event, we managed to put together an 'alfresco' stand. Luckily reinforcements came down from our headquarters in Harrogate and bought two smaller tents which worked out well.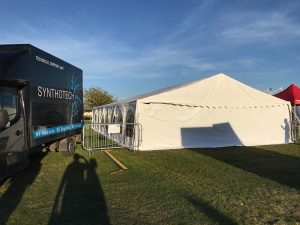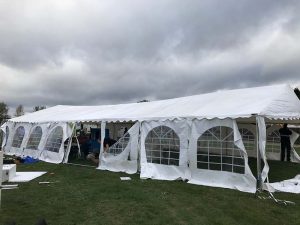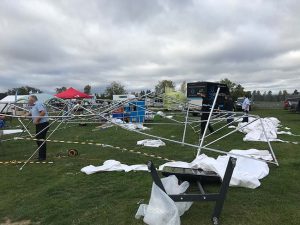 Tent before, tent after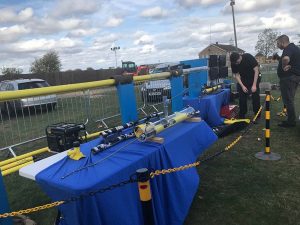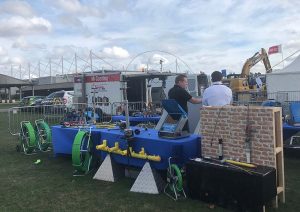 It all worked out well in the end…
It was a productive event, where we managed to meet up with a lot of our customers and innovation partners as well as see what other companies have been up to. It was also great to be on a stand with our sister company HMG Water Solutions and our partners PQS Survey, WASK and Sarco Stoppers, we would like to thank them for all the help they gave us setting up the stand everyday.
Thanks to all who braved the weather and came to see us, if you would like to know more about any of our innovation projects or any of our products please contact us here.