Synthotech and Northern Gas Networks have teamed up to deliver Project Zero which is committed to minimising disruption for customers.
This pioneering new technique means that the gas supply doesn't need to be interrupted while work is carried out. Through the new encapsulation device, a gas engineer will be able to carry out a range of procedures whilst not disrupting the gas supply. This includes visual surveys of gas services, replacing valves and extracting water, while the gas supply keeps flowing.
At an evaluation session with NGN this week, NGN's lead Engineer for Project Zero Tom MacPherson, carried out a simulated survey using the bag. The results were very encouraging: Tom was able to work without switching off the supply, and there was only a minimal release of gas. NGN's next step will be to start field trials in November.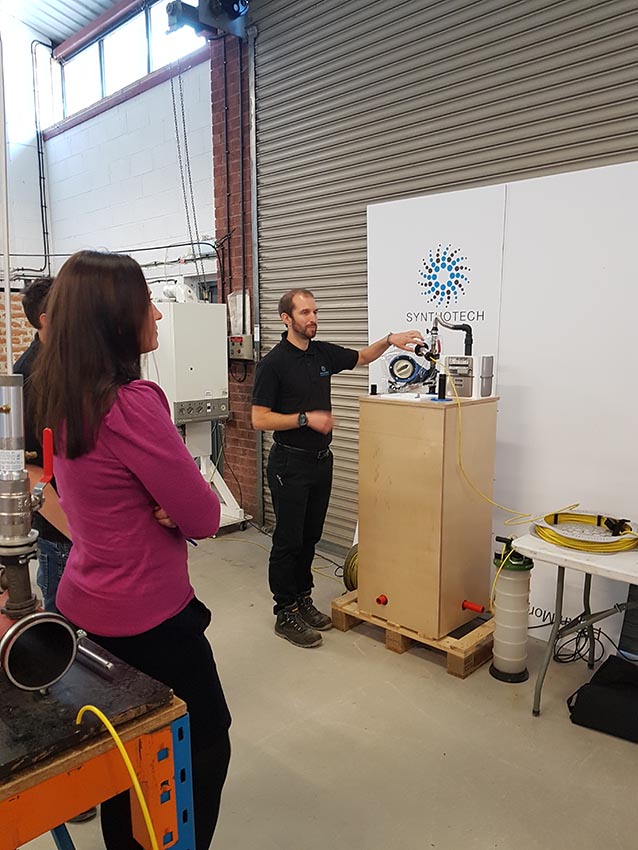 Richard Hynes-Cooper, NGN's Head of Innovation, said: "The evaluation sessions are really important as part of project progress. Key areas of focus were safety, environmental and commercial factors. And the evaluation group ensures that key internal specialists can input at the early stages of development and is a key contributor to our innovation culture here at NGN."
Project Zero is an Ofgem Network Innovation Allowance-funded development, focused on excellent customer satisfaction and building on NGN's strong track record of innovations.
To find out more about Project Zero please contact us here or click here to see NGNs Innovation Report for more about this and other innovation projects we have worked on together.