..at the UK Energy Innovation Awards 2019
Congratulations to everyone that has worked on the System Two Assess and Seal Solution (STASS) which has been developed in conjunction with Northern Gas Networks and ALH Systems. There has been a great team of people working on this project so we would like to take this opportunity to say thank you for all your hard work.
STASS is a robotics development that can be used on live gas pipes to reduce the impact on customer.  The project's key driver is to deliver value for money by combining three gas network approved technologies. The robotic platform is launched into a cast iron gas pipe to assess the condition of joints from the inside reducing the need to dig down to every joint; it then sprays sealant fluid into the joint as a leak prevention technique. The three technologies that are combined within this project are ALH Systems' 'Bond & Bolt' access system, Synthotech's Synthotrax™ robotic platform, and ALH Flexspray sealant.
Thanks to the EIC for organising both the innovation safari and the awards event as it was a lovely evening with brilliant guests and a great chance to catch up with people from a number of industries.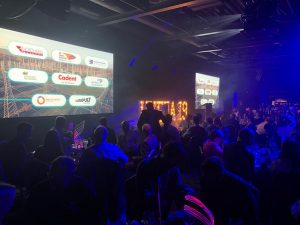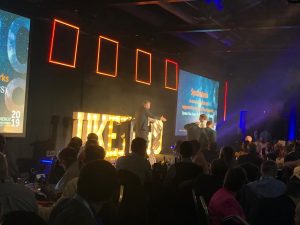 If you would like to know more about STASS or any of our other innovation projects or you would like to discuss a future project with us please contact us here.