Synthotech had a great few days exhibiting and attending the Low Carbon Network and Innovation Conference (LCNI) in Manchester.
The conference, co-hosted by Electricity North West, took place in the amazing Manchester Central Convention complex.
The stand featured some of our newest products including SynthoScope, SynthoSeek, WExtech for Services and ServiceCam. We provided the opportunity for SynthoScope to be launched into a pipe so that guests could appreciate the quality of the 9.5mm steerable camera for metallic services. For more information on this please click here to download the product data sheet or contact us here.
Several other new and future products were also on display within other stands. We had WExTech Mains on Northern Gas Networks' stand. TORS and Serviboost were displayed on National Grid Distributions' stand whilst Project GRAID was on show as a key part of National Grid Gas Transmissions' stand.
The exhibition, conference and gala dinner were enjoyed by a wide range of people from Synthotech including members of the Executive Team, Sales Team and the Research and Development Team.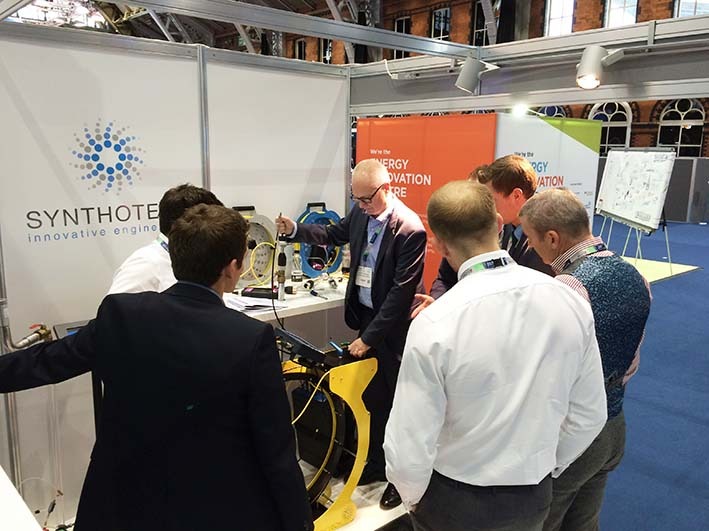 Synthotechs' Managing Director David Morgan demonstrating how SynthoScope can navigate metallic elbows such as those found in service / lateral live gas pipework.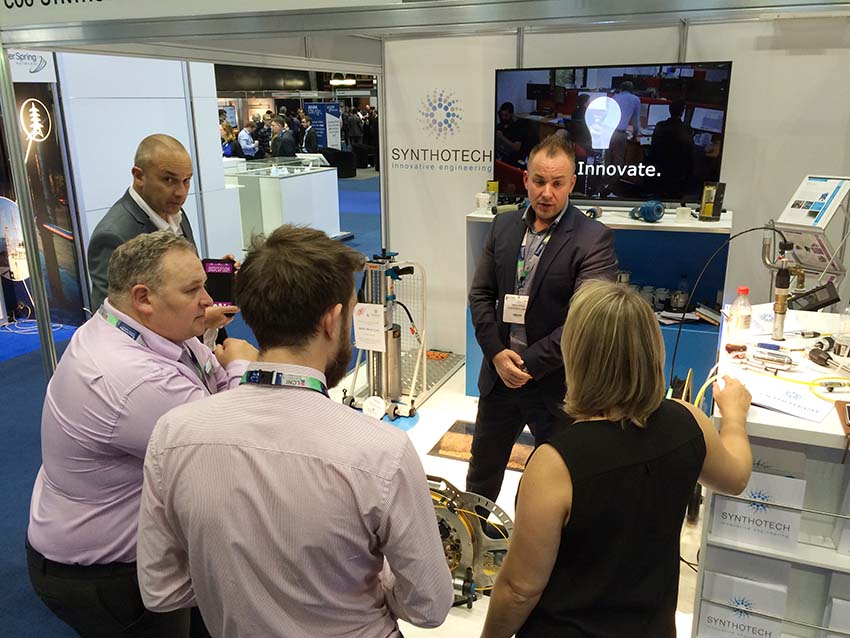 Wez Little, Innovations Director, sharing ideas for future innovation projects with Gas Distribution Networks.