Synthotech were delighted to be invited to speak at the Sprint Robotics Worlds Conference for Inspection and Maintenance Robots 2019 in Rotterdam this week.
This year's World Conference's main focus was collaboration and the development of Robotic systems, which fitted in perfectly with Synthotech's partnership with National Grid Gas Transmission and Halfwave and their work on Project GRAID. The collaboration had the opportunity to present a paper on GRAID and our development of a robotic platform for high pressure 100bar (1450psi) undiggable pipes. Developed originally with partners Premtech, PIE and DNVGL, Mark Tindley our Managing Director presented the development journey through to its successful operational and implementation by National Grid Gas Transmission last year. Willem Vos from Halfwave then presented on the future development where we are integrating the Halfwave Acoustic Resonance Technology onto the GRAID robot in 2020.
Josh Blake, GRAID's Project Leader for National Grid Gas Transmission, said "It is great the National Grid can share its learning and development through its projects partners to the wider robotic community on challenging but successful developments".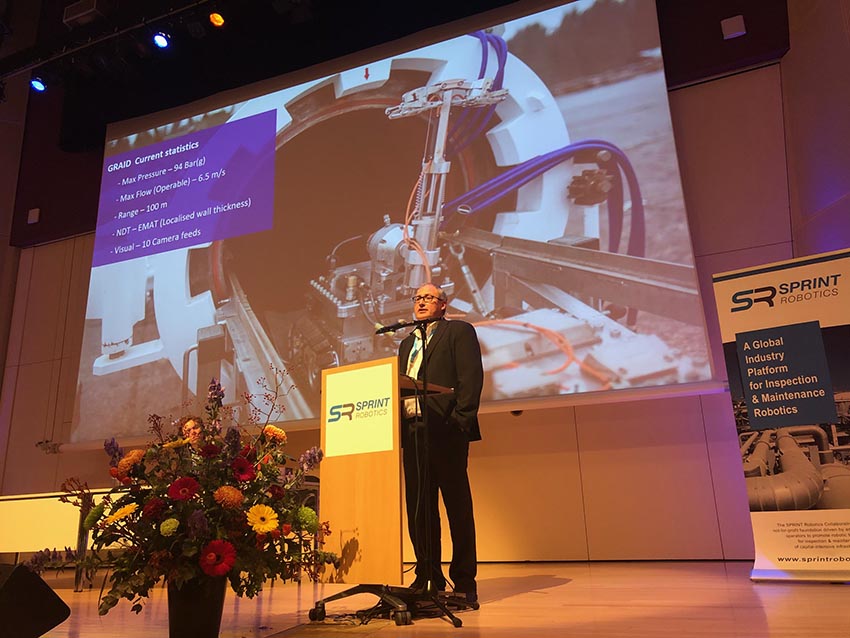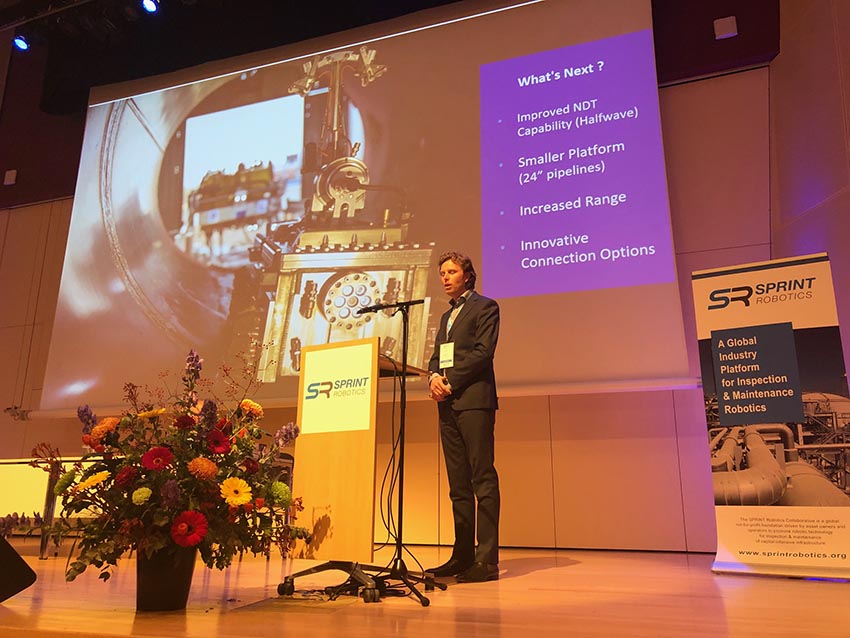 Thank you to the whole GRAID team for making development a reality.
If you would like to know more about Project GRAID or how we could help you with an innovation project please contact us.