Our Wez Little, Innovations Director, was on stage at EUA Gas 2015 last week, speaking about one of the hot topics in innovation, namely the use of robotics in utility pipes.
Working with both National Grid Gas Distribution and Transmission, and with Ofgem providing funding via the innovation allowance and innovation competition, Synthotech are developing two game changing, cutting edge robotic solutions for the UK gas industry. The presentation provided an introduction and update on these two projects named 'TORS' and 'GRAID', and explained a little more about how you design and develop a robotic platform.
For more information please contact us.
Synthotrax robotic crawler for live gas surveys.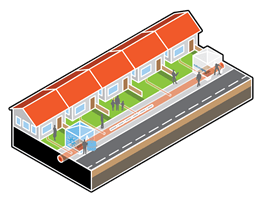 TORS – reducing excavations and inconvenience to road users.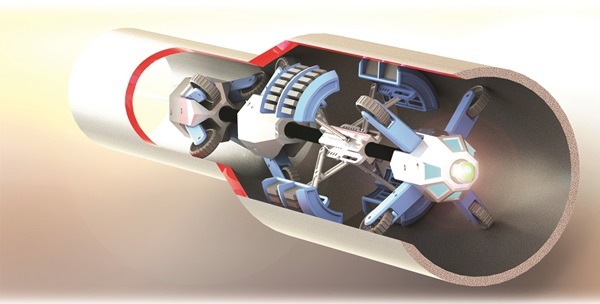 Project GRAID – inspection of high pressure "unpiggable" gas pipelines.