This week the GRAID team where putting the GRAID Carcass through its paces.
The testing this week at a specialist facility allowed the chassis to be tested to 100 bar hydrostatically.  The chassis is key to the design and houses all of the sensitive electronics, sensors and control.  The GRAID Robot consists of two chassis which are welded and machined constructions made from Super Duplex Stainless Steel. The chassis have been manufactured by Impressive Welding Limited and P2000 based in the North East.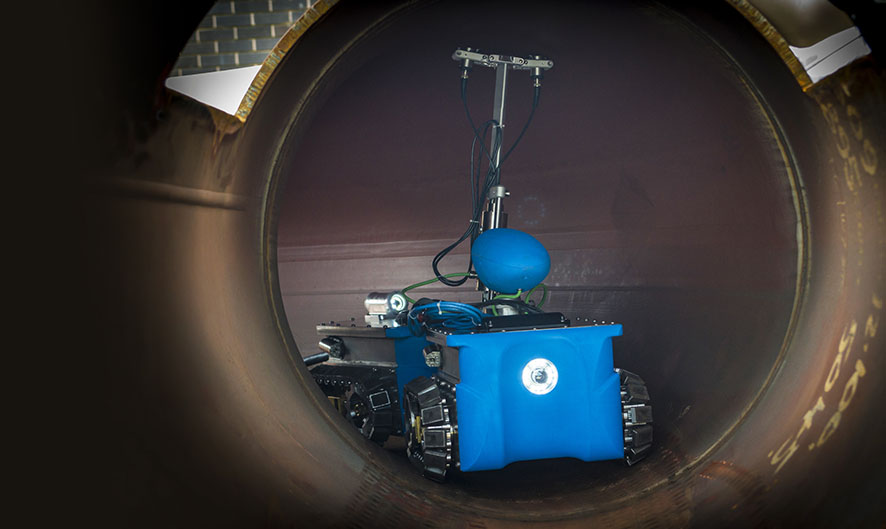 Project GRAID (Gas Robotic Agile Inspection Device) is being developed with National Grid Transmission and three UK SME's (Synthotech Ltd, Premtech Ltd and Pipeline Intergrity Engineers Ltd). It aims to deliver a solution to the problem of analysing the condition of high pressure gas transmission pipelines. It is able to navigate the complex geometries of these pipelines and withstand pressures of up to 100Barg in order to allow it to take measurements and provide a visual assessment of theses critical assets.
If you would like to know more about this project please take a look at the videos in our knowledge base or contact us.