As the nights draw in and the weather get less accommodating it is time to start thinking about how the kit you use day to day will keep serving you over the winter months.
Here at Synthotech we have several tips that can help you do just that.
Servicing
The equipment you use is often subject to hostile environments, extreme weather and has a tough operating life. Synthotech's repair and servicing department SynthoCARE supports the equipment through its operational life ensuring that it continues to work in a safe, secure and efficient manner meaning you get value for your investment and minimising its operational wear and tear. Pressurised insertion systems should be serviced once a year to keep them safe and in tip top condition.
Consumables
The glanding parts in the SynthoCAM 3 system are very important to the safety of the kit and the operator, they should be replaced regularly to prevent uncontrolled gas releases. A consumable pack contains 10 foam packers, 4 split rubber seals and 2 plastic washers. The foam packer must be replaced every time, the split rubber seals must be replaced after 5 foam packers have been replaced and the plastic washers must be replaced with each consumable pack.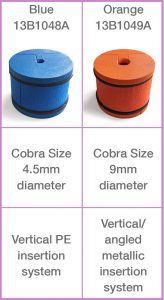 Always make sure you are using a cable saver,it saves wear and tear on the cobra and prolongs its life.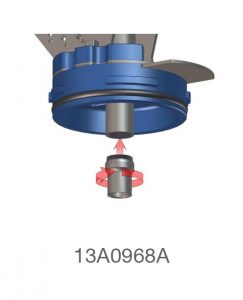 These can also be bought within a multipack which includes 2 x 9mm springs, 3 foam packs and a metallic insertion cable saver. This pack saves a massive 20% off the contents. You can choose which size glanding consumables you would like depending on which cobra you use the most.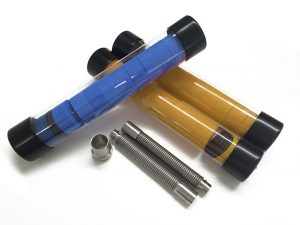 Keep it clean
Always clean down the SynthoCam 3 equipment and place parts in their designated boxes or protective bags. Maintenance / cleaning kits can be purchased from our spares sheet once items have run out.
The insertion system should be cleaned and lubricated after each use to ensure it is fit for purpose for the next time.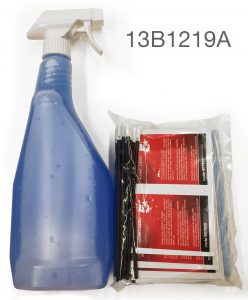 All products are covered under SynthoCARE, so if you would like to book your kit in to be services contact our dedicated SynthoCare team on +44 (0)1423 816079