Synthotech's Technical Support Engineers have been out with WExTech for Mains.
Chris Hart, one of Synthotech's TSEs, has been down to Bow in London to help National Grid Gas Distribution with a water ingress problem. More than 20L of water was removed from a 125mm PE gas main.
If you would like more information about WExTech for mains or if you have a water ingress problem check out the WExTech range here, or contact us for more information.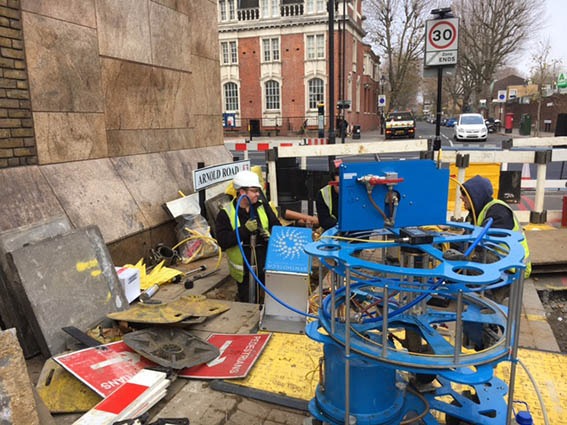 Chris Hart operating the WExTech Mains