The new SynthoCam H2O system has been undergoing live water trials recently and has been proving itself to be an exciting contender for the in pipe, live water, CCTV camera market.
Last week Synthotech's diversification into the water industry took the next step. This trial, with Severn Trent Water, was to try and identify the cause of a flow restriction from a valve located just outside a pump house. This was a great trial for the equipment as it managed to get past a tee and push another 9.5m compared to another camera companies kit that had been unable to get beyond the tee.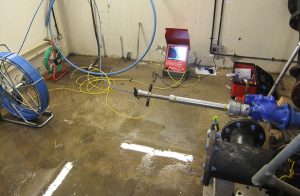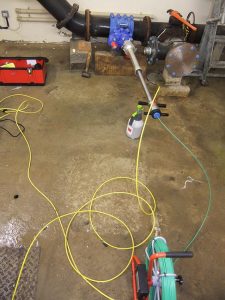 Here at Synthotech we are very excited about our expansion into water systems, if you would like more information about this or any of our other innovation projects please contact us here.
Synthotech would like to remind you that we will be closed on Friday the 15th December and for the Festive period from 13:00hrs on Friday the 22nd of December 2017, returning 09:00hrs on Tuesday the 2nd of January 2018.