On the 4th April 2017 Project GRAID met a significant milestone, the team commenced offline trials at DNVGL Research Site at RAF Spadeadam.
Stage 3 of the project is focused on the development of the robotic platform on a custom built test rig. This test rig will allow the team to put the platform through a series of rigorous tests in terms of geometry, agility, pressure and flow, with the final tests providing a controlled live gas environment to simulate the normal operating conditions that the robot would see in active duty on a National Grid Gas Transmission Above Ground Installation (AGI).
Project GRAID (Gas Robotic Agile Inspection Device) is being developed with National Grid Transmission and three UK SME's (Synthotech Ltd, Premtech Ltd and Pipeline Intergrity Engineers Ltd). It aims to deliver a solution to the problem of analysing the condition of high pressure gas transmission pipelines. It is able to navigate the complex geometries of these pipelines and withstand pressures of up to 100Barg in order to allow it to take measurements and provide a visual assessment of theses critical assets.
If you would like to know more about this project please click here.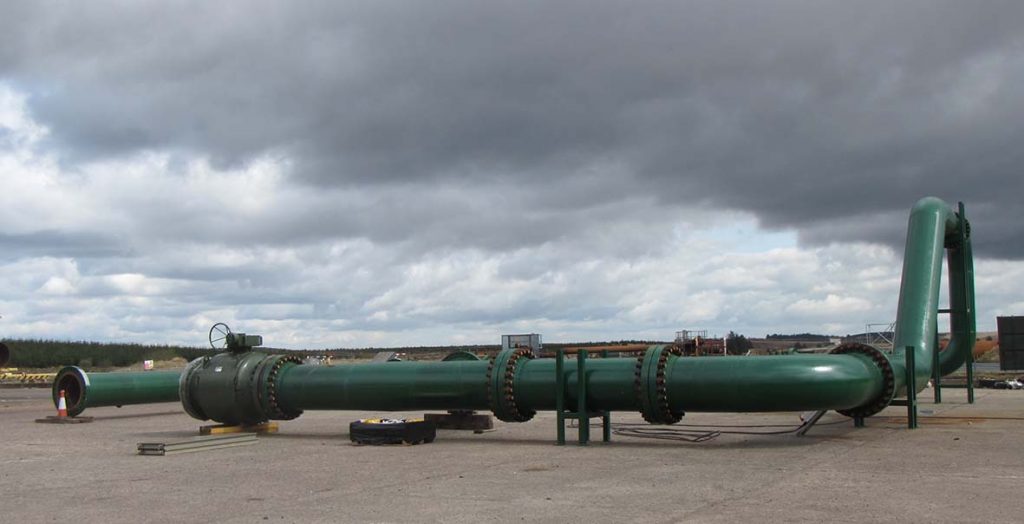 Test pipe ready and waiting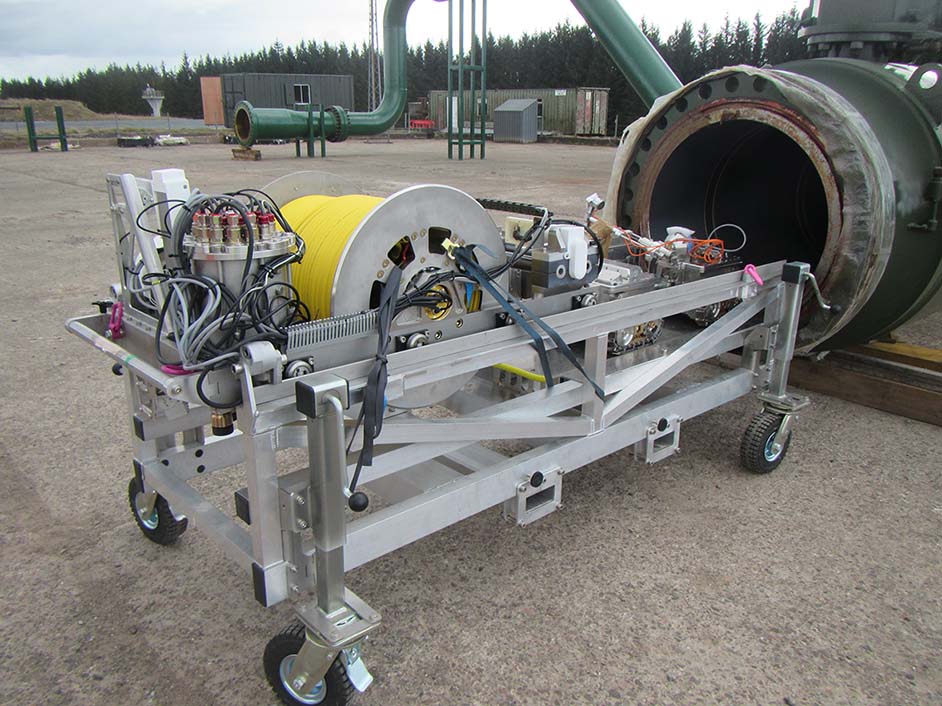 Project GRAID ready to start testing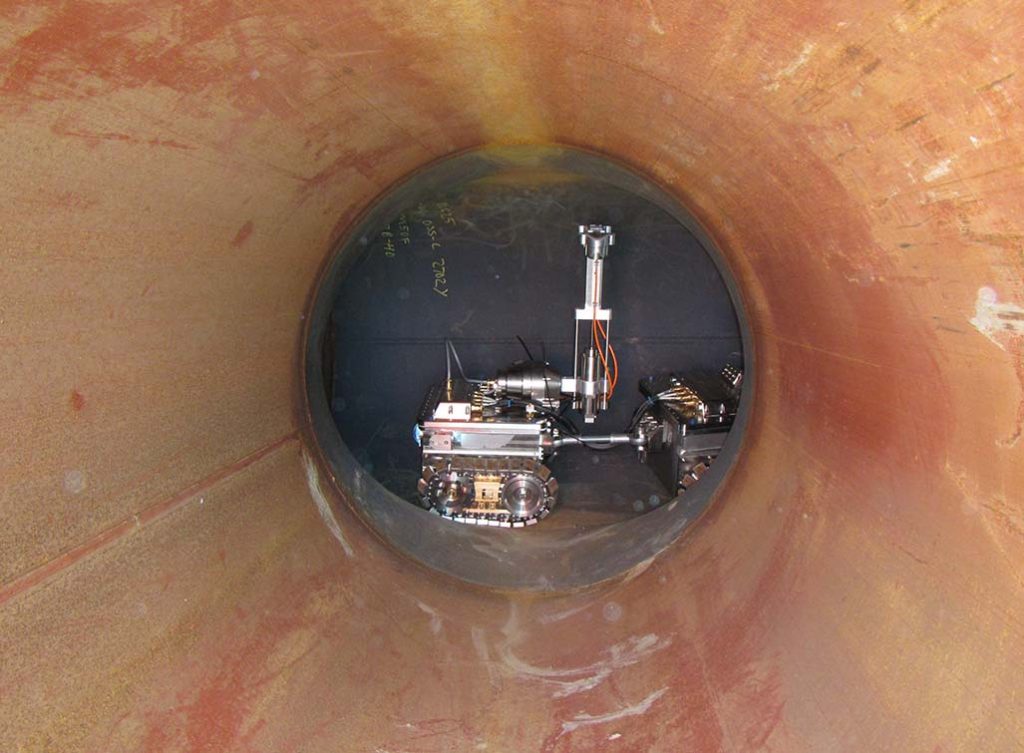 Project GRAID in test pipe